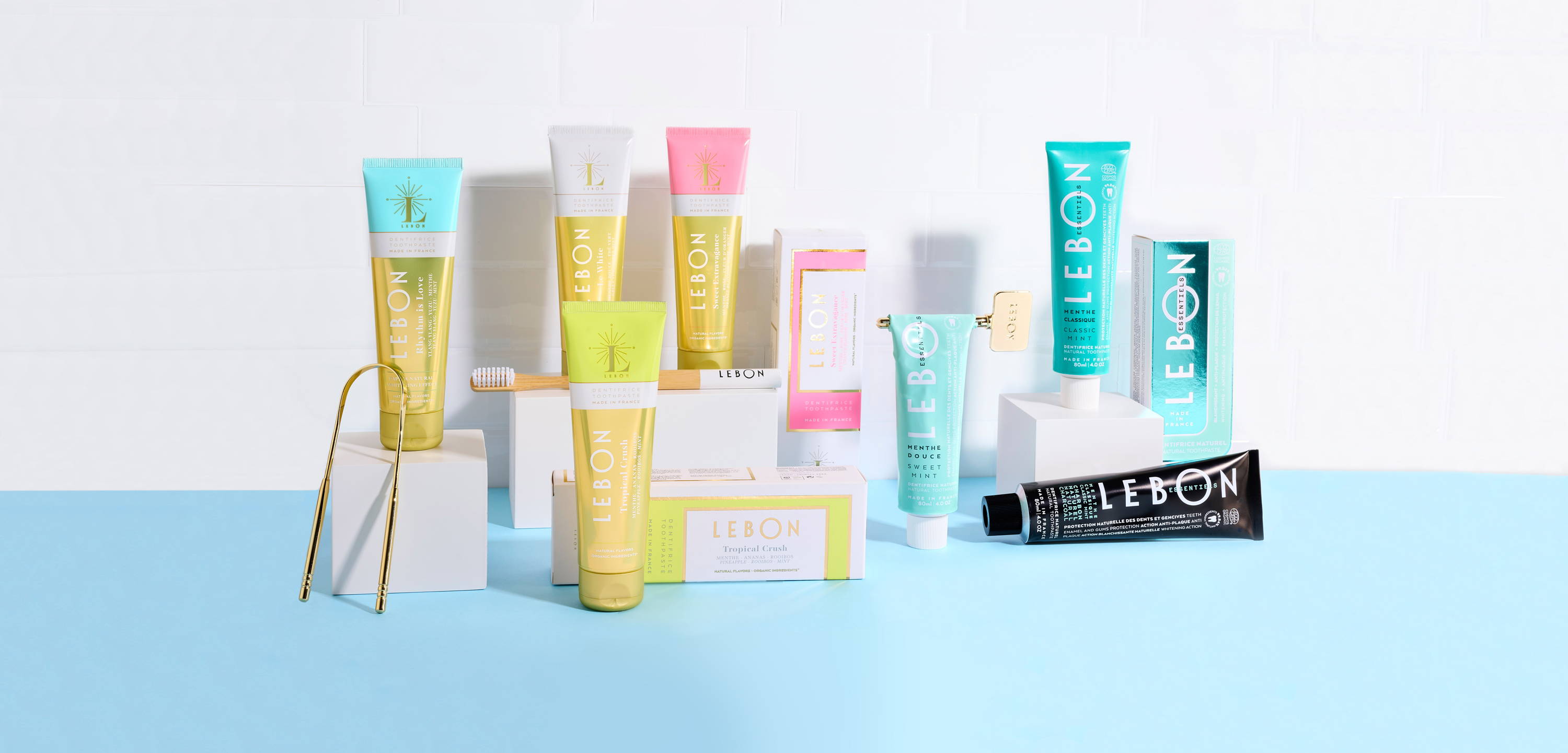 To create adventurous oral care products that take your well-being seriously, one mindful mouth at a time.
A promise of utilizing only irreproachable ingredients and minding the joy of a healthy experience.
LEBON was created in 2015. Its co-founders Stephanie and Richard Palacci had their hearts set on offering a natural, healthy and tasty alternative for a new oral hygiene routine.
OUR ENGAGEMENT : Letting Nature Nurture a Healthy Mouth
LEBON is committed to its users by offering them flawless, made in France toothpastes. No longer does one have to choose between health and pleasure.


LEBON prioritizes reducing its impact on the environment, by opting for eco-responsible materials and suppliers:
The cardboard packaging of the FLAVORCARE collection comes from PEFC certified forests; the tubes of the ESSENTIELS collection are made of 100% aluminum.
And because it is also important to consider the afterlife our tubes once they're emptied, we have organized a collection system to send empty LEBON tubes to TerraCycle® - the world leader in recycling hard-to-recycle waste!
LEBON is the promise of an eco-forward product that takes your health seriously while also tasting exceptionally good.